Did you know you can donate to our school through your everyday Amazon purchases?
Yes you can! It is called Amazon Smile Program. Read below for more info.
Amazon Smile Program
Please go to https://smile.amazon.com.  Select Princeton Chinese Language School as supporting charity (it should be default to PCLS)
PCLS receives 0.5% donation for all money spent, or $1 for every $200 at no cost to customer.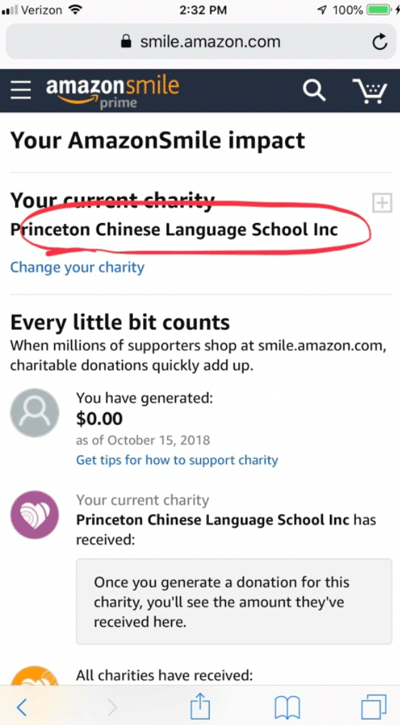 Purchases only count when transaction originates from smile.amazon.com page after user has chosen charity.
Making purchase from amazon.com will result in no contribution, even if user has selected PCLS as their supporting charity.
It's very important that you use the Correct URL to use for Amazon purchase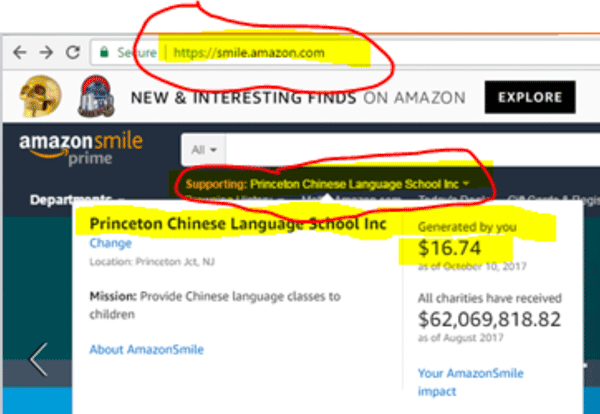 Incorrect URL to use for Amazon purchase