Congratulations to the Handwriting contest winners. See press release about this contest here.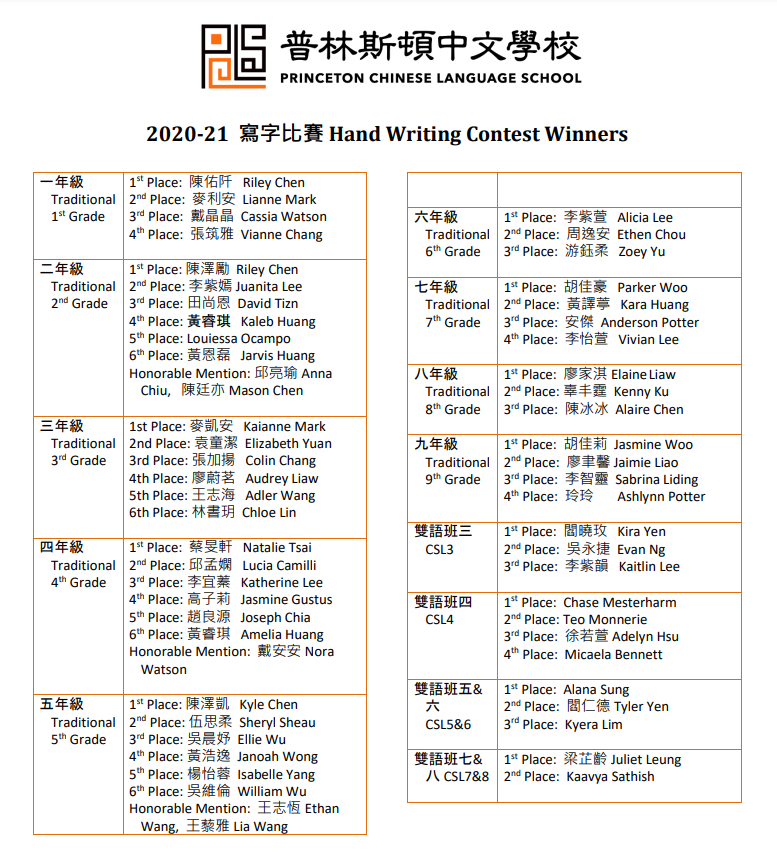 Messages from the Academic Director, Molly Yang
Chinese Word Recognition Observation Contest on 3/28: Students will be tested from a set of slides, consisting of words learned from the previous school year and up until end of March this year. Students in the traditional track can download their study sets from this google drive link. CSL students will receive a set of flashcards to study from after registration. Refer to the attachments for rules and instructions.
Messages from the Culture Director, Veronica Chen
Culture Class Open House
This event will take place on 4/18/2021.  If your child is interested in trying out any of the culture classes, please sign up here by Sunday 4/11/2021. Please note that culture class offerings may be different next year and some classes are subject to extra material fees and/or purchase of uniform/instrument if you decide to enroll next school year.
PCLS YoYo Competition
PCLS YoYo competition will take place on 4/25/2021 via pre-recorded video submission. Video should be 2-3 minutes long with music & tricks of your own choice.  Contestants will be judged on: Trick difficulty (40%)  Artistry / creativity (20%)  Fluency (20%) and Performance format (20%).
Link to register & submit a video will be available towards the end of March.